3 Rybki Restaurant
3 Rybki, is an elegant restaurant located in the open space on the ground floor of Hotel Stary. The exceptional interior of the renaissance rooms, unique ribbed vaults and subtle ornamentation of the Gothic windows contrasts beautifully with the modern dining rooms. Tradition and modernity can also be found in the menu, which refers to the traditional Polish cuisine and changes along with the seasons. Spring and summer is the time for fresh vegetables, asparagus and artichokes while in the autumn and winter, game, mushrooms and forest fruits dominate the menu. All the above are served in a subtle and modern arrangement.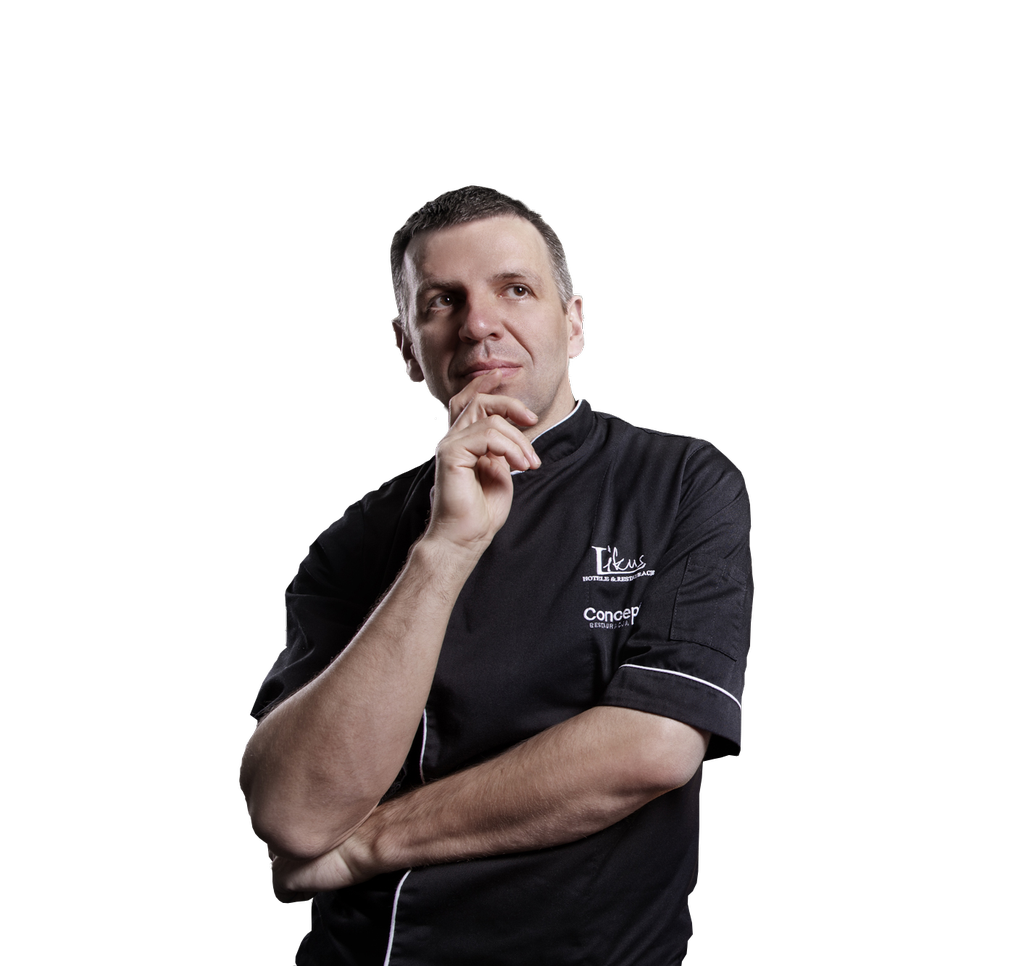 Chef de Cuisine - Krzysztof Żurek
Born in Krakow. A trained and passionate chef. He belongs to the generation that changed the way of thinking of polish gastronomy. He began the adventure with modern cuisine in Restaurant Pod Różą where he had the opportunity to work with Alfredo Chiocchetti – his guide and master. He acquired his knowledge in many renowned restaurants in the entire country among others at Restaurant Concept in Warsaw, Monopol Katowice, Concept 13 in Warsaw's VITKAC and Monopol Wrocław. He also trained outside of Poland alongside the best chefs in the world, in Pichler Bolsano, Al Bersagliere Mantua and Onice Florence. All highly recommended by the Michelin guide. He appreciates the diversity and quality of Italian produce, he likes to provoke by bold combinations of flavors which he continously discovers.
Menu
Cuisine: european.
Tradition and modernity can also be found in the menu, which refers to the traditional Polish cuisine and changes along with the seasons.
check menu
Opening Hours
Mon. - Sun. / 12.00 - 23.00
Krzysztof Żurek
He belongs to the generation that changed the way of thinking of polish gastronomy.
discover more