Search best places
No results !
Change filter preferences.
Gathered his experiences in several restaurants in Cracow, in Italy and in France. In the kitchen, he likes to combine different styles but the foundations are always derived from French and Italian cuisine. He appreciates the principle that the main flavor is dominant while the others – such as sauces and add-ons, serve to emphasize the depth and complete the dish. He appreciates the Polish tradition. With the help of modern techniques and innovative thinking about cooking, he tries to move away from the stereotypes of our native cuisine. He therefore creates light and aesthetically pleasing dishes.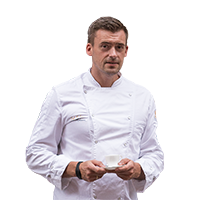 Tomasz is from Krakow, but he learned profession from Wojciech Amaro in Atelier Amaro and Quique Dacosta in his stars Michelin Restaurant in Spain. He spent most of his working life in London working in places such as Hide, Hedone, kitchen W8 and The Dysart Petersham. Each of them awarded with a Michelin star. His kitchen is alive, full of energy and dynamics. Dishes based on carefully selected ingredients of the highest quality, from local producers and trusted suppliers from other countries of the world. Tomasz is focused on promoting Polish hospitality and warmth. It's a casual atmosphere at the table, centered around the value of food.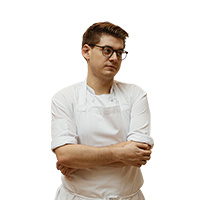 A trained and passionate chef. He belongs to the generation that changed the way of thinking of polish gastronomy. He began the adventure with modern cuisine in Restaurant Pod Różą where he had the opportunity to work with Alfredo Chiocchetti – his guide and master. He also trained outside of Poland alongside the best chefs in the world, in Pichler Bolsano, Al Bersagliere Mantua and Onice Florence. All highly recommended by the Michelin guide. He appreciates the diversity and quality of Italian produce, he likes to provoke by bold combinations of flavors which he continously discovers.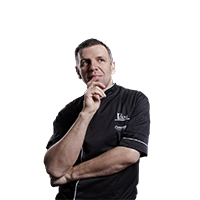 Attended the famous Le Cordon Bleu, which is known for its supreme training. He was an apprentice in various famous restaurants around the world and at least once a year he travels for additional training and inspiration. Dariusz is responsible for the success of Concept 13 Restaurant located in the only luxury shopping mall in Poland – Vitkac. He always concentrated on simplicity and quality. His cooking style is characterised by a careful selection of ingredients. He selects and orders all ingredients by himself and personally pays attention to the freshness of product.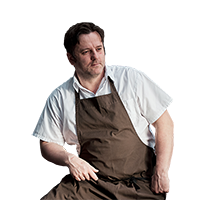 His career started at Westminster Kingsway College, where he completed a degree in Professional Chef Diploma. He've been working for 8 years in top London restaurants with Gordon Ramsey ,Chef Marcellin Marc or Chef Monica Galetti. In Poland he continued his experience in the Brasserie Warsaw and Food Art Gallery as a Chef. He's a big fan of French cuisine, mainly for its cooking technique, sophisticated combination of flavors and elegance. He finds his inspiration in everyday things, travel and professional literature.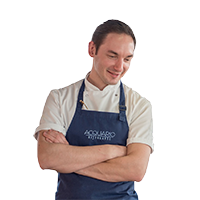 Has been working as a chef for 15 years. He worked abroad in 4 and 5 star hotels. In Poland he worked with the best chefs, improving his culinary skills. He worked, among others, with Wojciech Modest Amaro, Krzysztof Rabek and Dariusz Barański. The latter influenced him in a special way. Winner of two chef's hats of the Gault & Milau yellow guide. Winner of the "Wine & Food Noble Night" culinary competition. His second hobby is confectionery. In the kitchen he appreciates high quality products, various culinary techniques.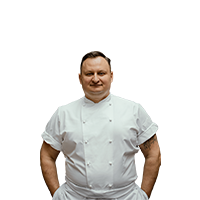 Studied at the University of Damascus, worked in Beirut, Cyprus, London and finally – Warsaw. Passionate about the forest where I spend lots of time no matter the weather. Draw his inspiration from where he come from and where life has led him with a great focus on the taste. His dearest memories are linked to the tastes he experienced in his hometown but he have great respect for the Polish cuisine which has become his new home. "Cooking brings me happiness and I do it as good as I can. After working with Darek Barański for 5 years, I can not think of a better idol than him. Moreover, I respect Gordon Ramsay for his way of cooking, the empire he has built and his personal and professional success." His favorite cuisine is Asian.