Concept 13 Restaurant
Restaurant Concept 13 is located on the 5th floor of DH VITKAC. Its large, glassed interior looks out on a beautiful panorama of the capital which can also be enjoyed from the summer terrace. The dishes are international classics with a polish twist. The uniqueness of our cuisine is based on experience and innovation in food creation as well as on the dedication deriving of the culinary passion of our Chefs. In summer we invite our guests to the terrace. Every weekend from 12.00 to 18.00 we invite Your children to visit a special children's corner. Our professional babysitters will keep an eye on Your kids.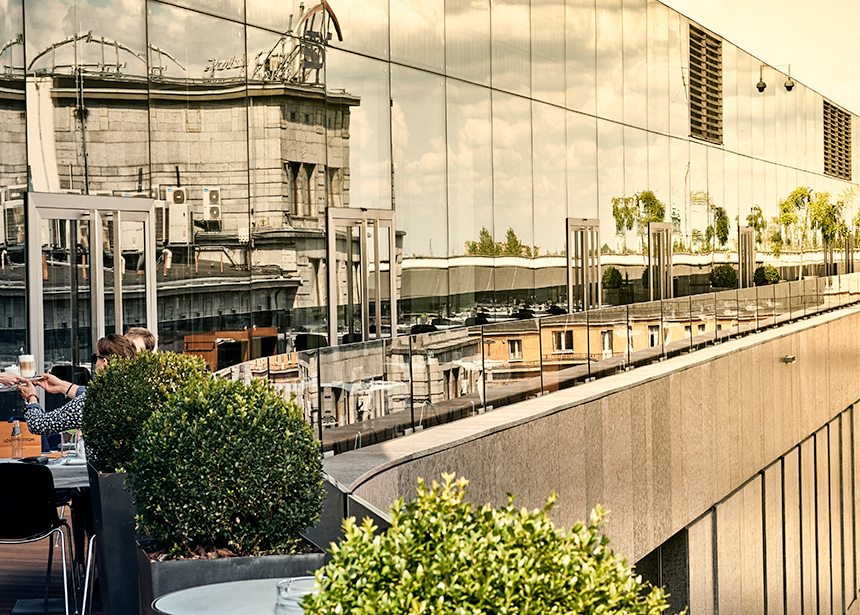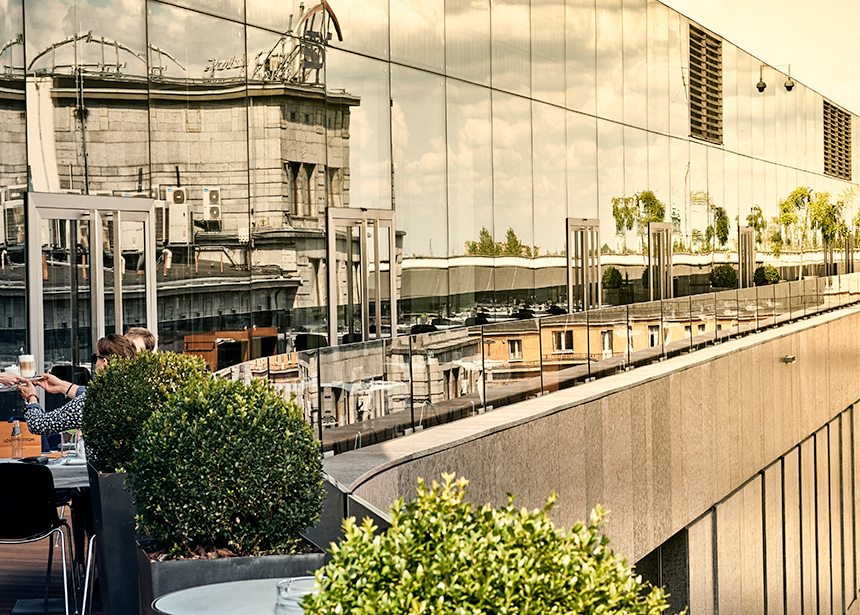 Summer terrace
In spring, our unique terrace with panoramic views of Warsaw is available to our guests. The Concept 13 Restaurant is located on the fifth floor of the VITKAC department store. Decorated with taste and attention to every detail, modern glazed interior with a beautiful view of the capital and international cuisine, will delight the most demanding guest.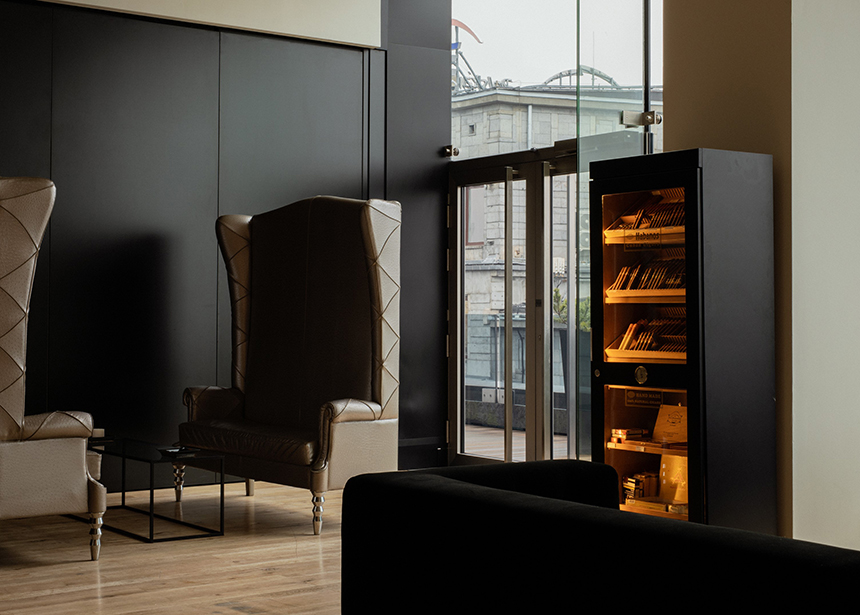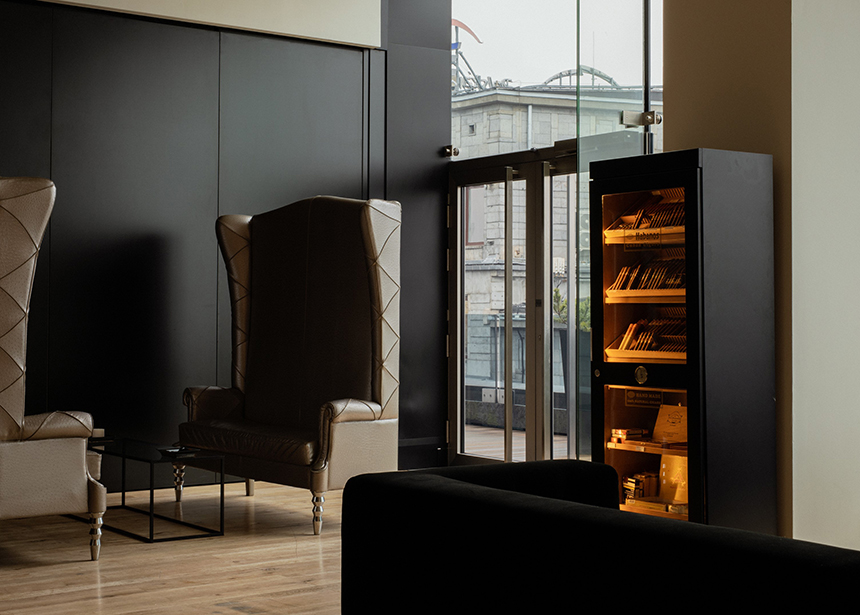 Concept 13 Cigar Room
The Concept13 restaurant has a separate room for smoking cigars, where you can relax comfortably on sofas. Cigar enthusiasts will be able to enjoy a selection of Cuban cigars belonging to the HABANOS group and combine them with selected spirits, cocktails or aromatic coffee.

BOLIVAR, COHIBA, CUABA, EDICION LIMITADA, H.UPMANN, HOYO DE MONTERREY, JOSE L PIEDRA, MONTECRISTO, PARTAGAS, POR, PUNCH, QUAI D'ORSAY, RAMON ALLONES, ROMEO Y JULIETA, SAN CRISTOBAL DE LA HABANA, S TRINIDAD, VEGUEROS - you will find such brands of cigars in our humidors.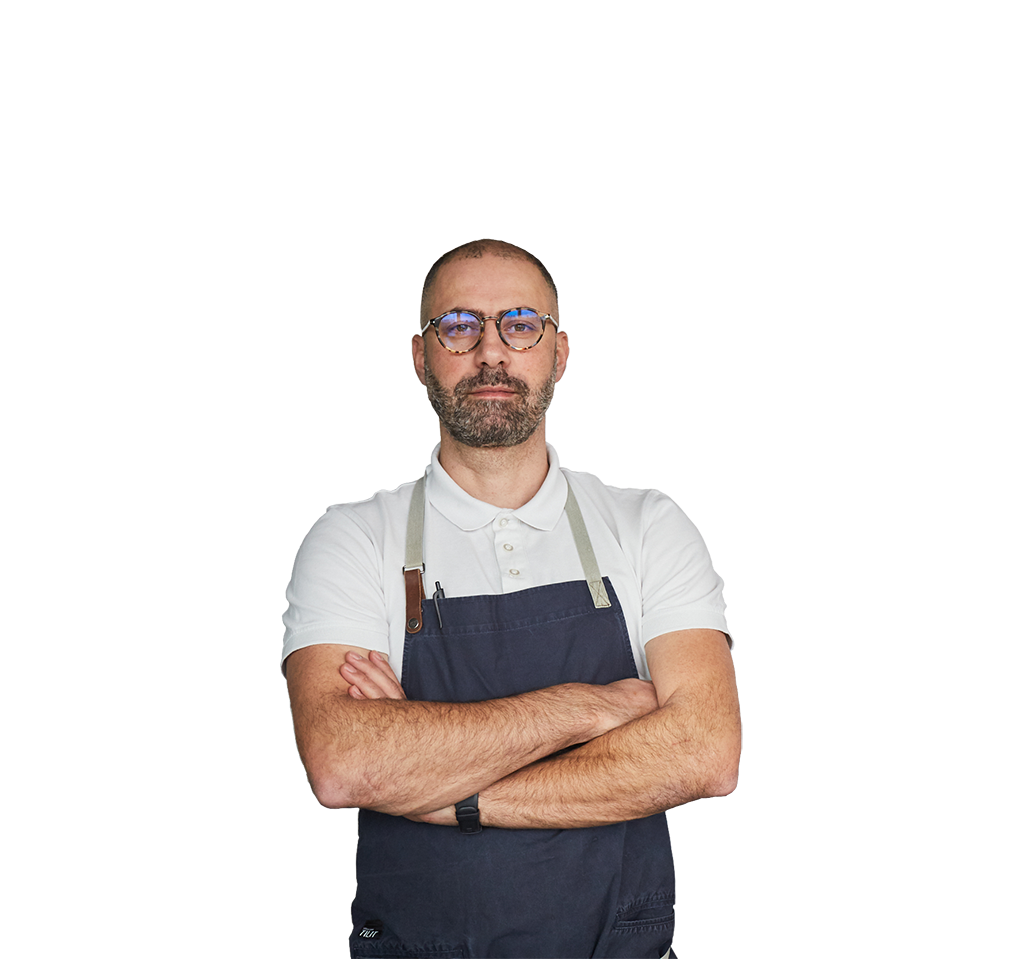 Chef de Cuisine - Rabie Abed Alsalam
Studied at the University of Damascus, worked in Beirut, Cyprus, London and finally – Warsaw. Passionate about the forest where I spend lots of time no matter the weather. Draw his inspiration from where he come from and where life has led him with a great focus on the taste. His dearest memories are linked to the tastes he experienced in his hometown but he have great respect for the Polish cuisine which has become his new home. "Cooking brings me happiness and I do it as good as I can. After working with Darek Barański for 5 years, I can not think of a better idol than him. Moreover, I respect Gordon Ramsay for his way of cooking, the empire he has built and his personal and professional success." His favorite cuisine is Asian.
Menu
Cuisine: international.
Restaurant decorated with taste and attention to every detail.
check menu
Opening Hours
Mon. - Sat. / 12.00 - 22.00
Sun. / 12.00 - 18.00
Rabie Abed Alsalam
Studied at the University of Damascus, worked in Beirut, Cyprus, London.
discover more