Monopol Wrocław Restaurant
Restaurant Monopol offers Polish cuisine in an innovative approach and unusual arrangements. Changing with the seasons served a la carte, refers to old, tried and tested recipes, giving them both traditional and contemporary character. The nobility of the interior and the variety of flavours offered in the restaurant will make the moments special and remain in memory for long time. Its century-old history is closely linked with the fate of pre-war Poland: elegant Twenties and the crazy atmosphere of the thirties. The most luxurious place that time witnessed the lavish banquets, numerous receptions and social gatherings.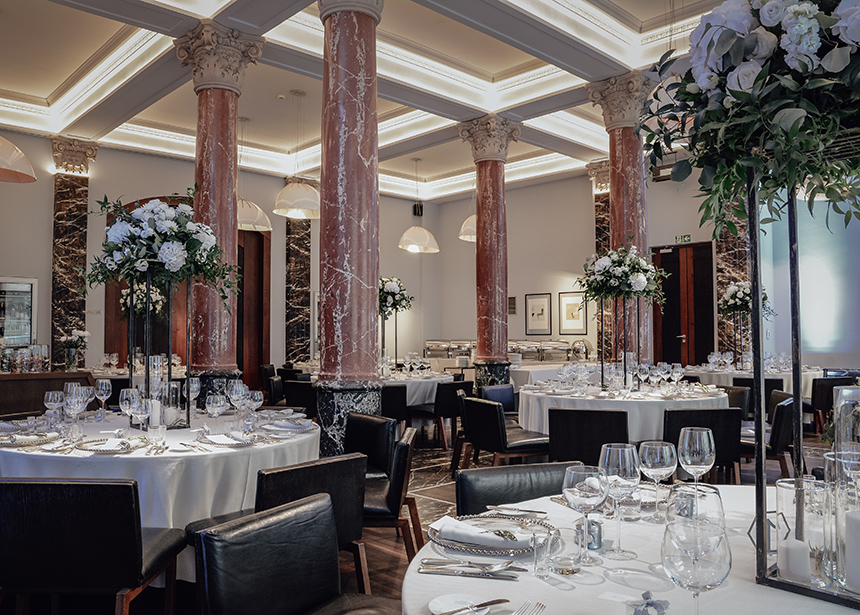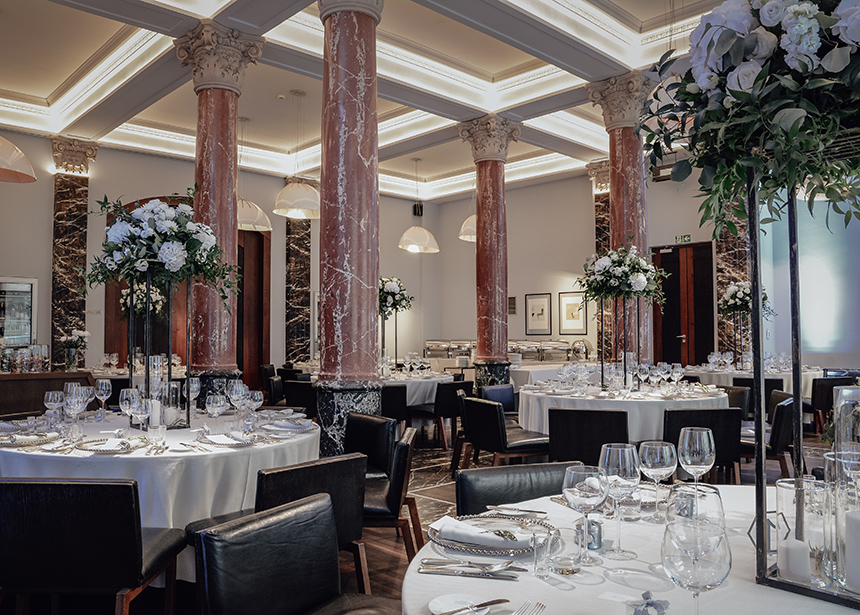 Weddings
Luxurious and stylish The Monopol Hotel is a dream place for a wide variety of wedding ceremonies: from romantic and intimate to grand and lavish receptions. Our professional and dedicated staff aims to ensure that your every wish and requirements are met.
Discover more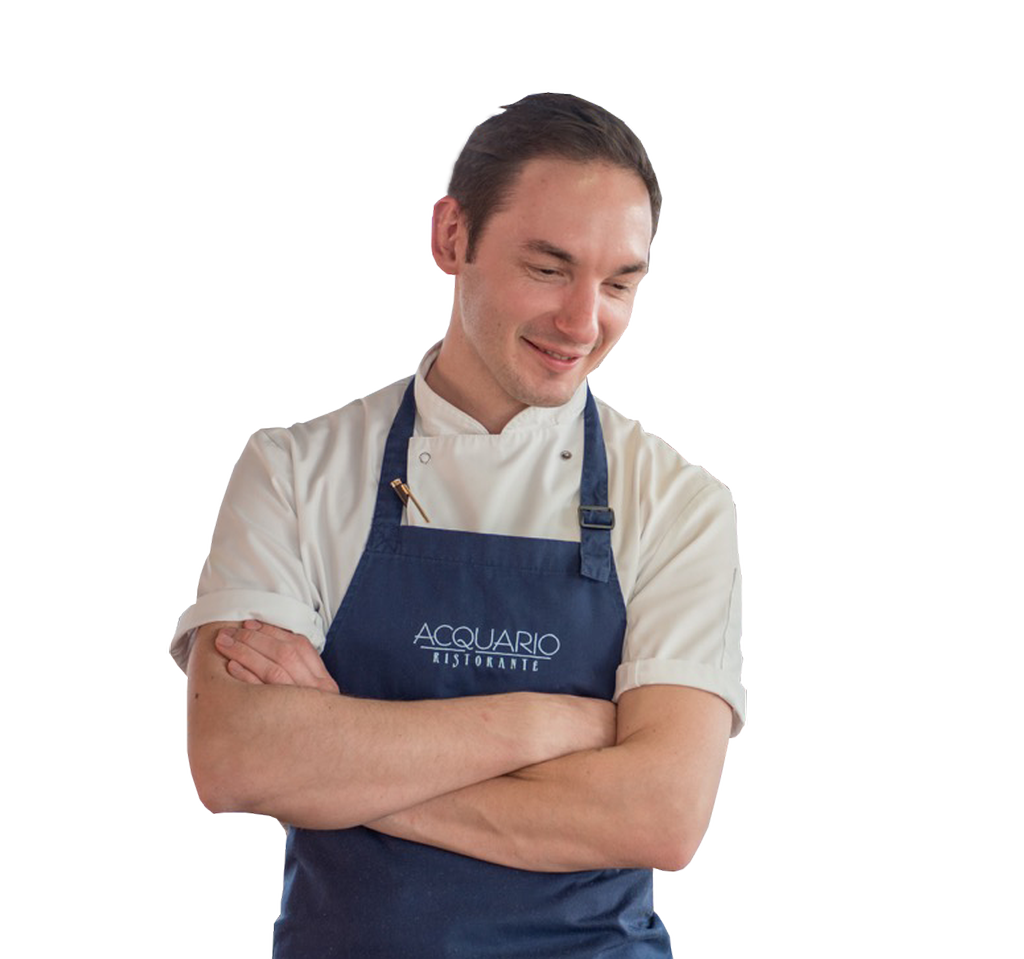 Chef de Cuisine - Mariusz Kozak
His career started at Westminster Kingsway College, where he completed a degree in Professional Chef Diploma. He've been working for 8 years in top London restaurants with Gordon Ramsey ,Chef Marcellin Marc or Chef Monica Galetti. In Poland he continued his experience in the Brasserie Warsaw and Food Art Gallery as a Chef. He's a big fan of French cuisine, mainly for its cooking technique, sophisticated combination of flavors and elegance. He finds his inspiration in everyday things, travel and professional literature. He can't imagine his library without Larousse encyclopedia – he World's Greatest Culinary Encyclopedia.
Menu
Cuisine: Polish modern.
Changing with the seasons served a la carte, refers to old, tried and tested recipes, giving them both traditional and contemporary character.
check menu
Opening Hours
Mon. - Sun. / 12.00 - 23.00
Mariusz Kozak
His career started at Westminster Kingsway College, where he completed a degree in Professional Chef Diploma.
discover more