Copernicus Restaurant
Our renaissance inspired restaurant is based on polish royal cuisine. Copernicus stands for traditional recipes interpreted in an innovative manner by our talented Chef – Marcin Filipkiewicz. In our menu you will find mushrooms, quails, crayfish, asparagus and other precious products. Copernicus restaurant has gathered a lot of prizes and awards – among others, the Michelin guide recommendation. In the glass-covered courtyard, guests can relax in the intimate library or in the bar. In the spring and summer season, we invite guests to enjoy drinks on the summer terrace which looks out on the majestic Wawel castle, domes and towers of churches as well as rooftops of the old town. Among the guests of the Copernicus were world leaders, artists and actors. We are honored to name George W. Bush – the president of the United States and Prince Charles of Wales as our guests.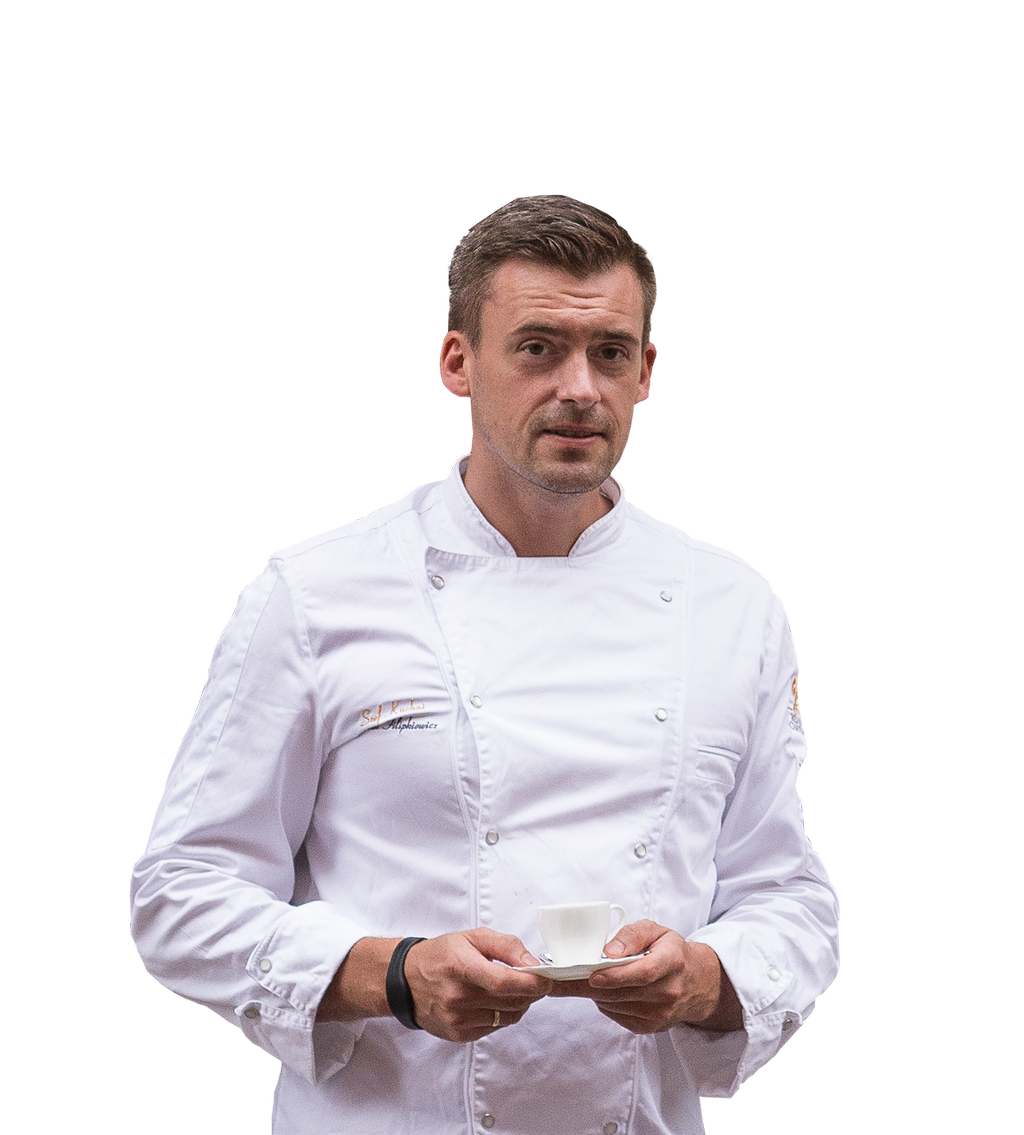 Chef de Cuisine – Marcin Filipkiewicz
Gathered his experiences in several restaurants in Cracow, in Italy and in France. He had the honor to cook for many rulers, prelates, artists and actors form all over the world, He won the 1st prize in the second edition of Wine & Food Noble Night 2009. Winner of the prize "The best Chef De Cuisine of 2017 in South Poland" from the Gault & Millau guide. Awarded the title of Prix au Chef de L'Avenir – Chef De Cuisine of the future 2017 by AIG (Académie Internationale de la Gastronomie) PRIX. In the kitchen, he likes to combine different styles but the foundations are always derived from French and Italian cuisine. He appreciates the principle that the main flavor is dominant while the others – such as sauces and add-ons, serve to emphasize the depth and complete the dish. He appreciates the Polish tradition. With the help of modern techniques and innovative thinking about cooking, he tries to move away from the stereotypes of our native cuisine. He therefore creates light and aesthetically pleasing dishes. His work is far from molecular kitchen, although he uses some of the techniques to decorate his dishes. He admires supporters of classical cuisine such as Alain Ducasse as well as culinary revolutionists such as Granta Achatza or Petera Gilmore.
Menu
Cuisine: Polish court.
In our menu you will find mushrooms, quails, crayfish, asparagus and other precious products.
check menu
Opening Hours
Mon. - Sun. / 12.00 - 23.00
Marcin Filipkiewicz
Gathered his experiences in several restaurants in Cracow, in Italy and in France.
discover more