Warszawska Restaurant
Through its interior and design, Warszawska restaurant will take you back in time to the pre-war period. The open glass kitchen is a unique element along with a large open dining room featuring original fundaments, which make the space comfortable yet modern. The whole concept is based on Polish products and dishes from small, local suppliers served family style if desired. The local products are presented in a modern way and our staff guarantees the highest quality of a dining experience. Our meats are cured on site in our own smoking room attached to the restaurant. Our staff puts tremendous effort in order to introduce you to unique Polish hospitality right in the heart of Warsaw.
Warszawska restaurant remains closed but a small menu of signature dishes is available at the bar everyday from 12PM - 11PM.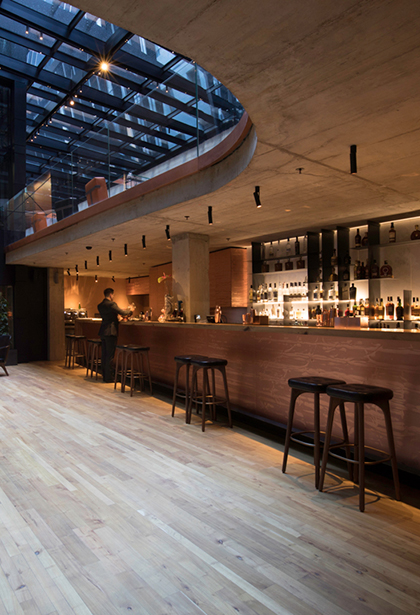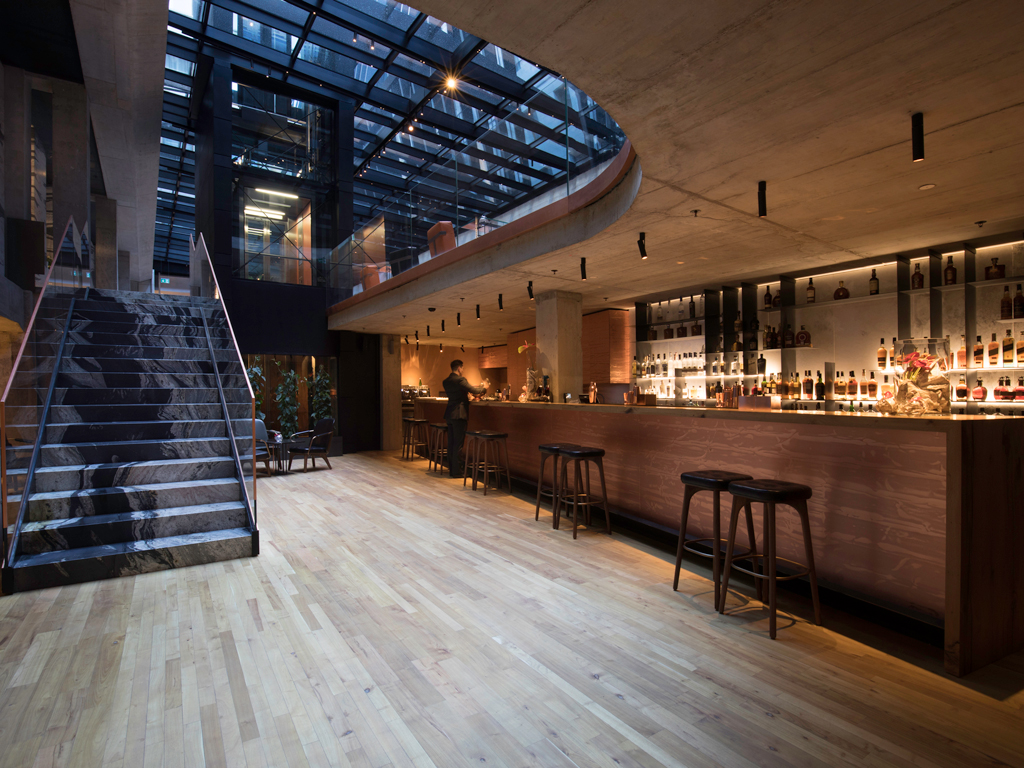 Bar
Warszawaska Bar, located just down stairs from the hotel lobby, is a comfortable and welcoming space to relax or meet with friends and clients. Gallery seating, perfect coffee and a wide selection of wines, spirits, and liquers is sure to impress. Tucked away in the corner on the same level is the intimate Cigar Lounge. There is a range of cigars to suit your tastes and an atmosphere to match. Open: 24h/7
Menu.pdf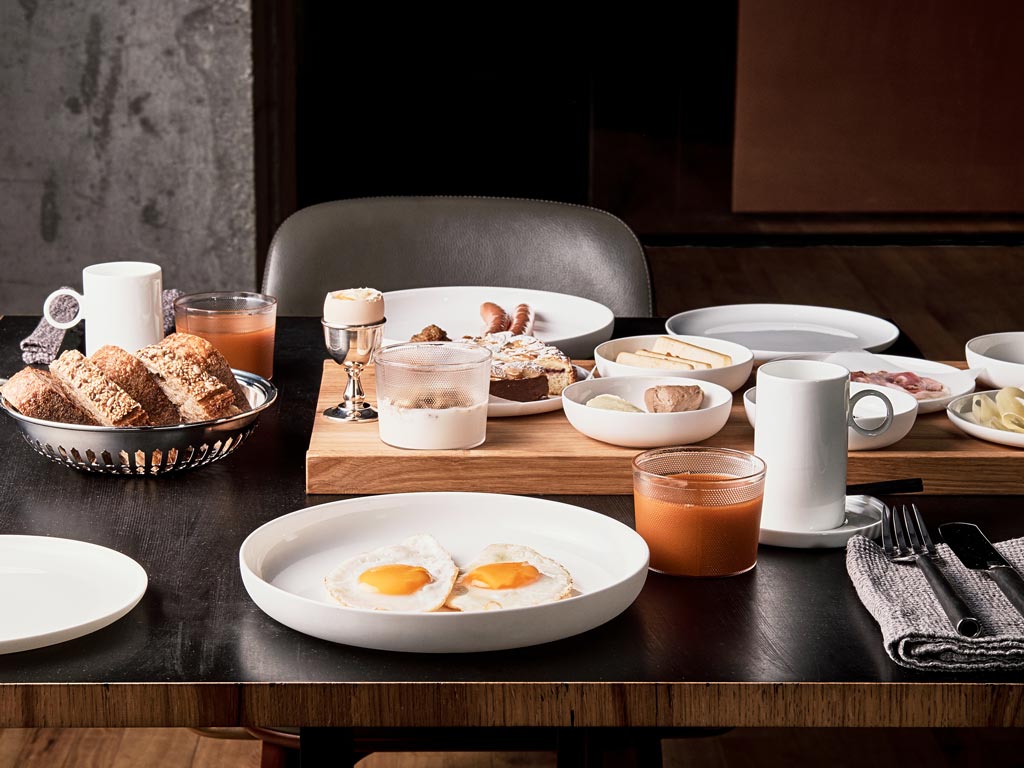 Breakfast
Our breakfast is served individually to the table. We stray away from the traditional buffet style and serve large wooden boards of local and homemade products, which change daily. In addition, this is accompanied by one warm dish from our unique breakfast menu. The chefs will surprise you with a modern twist on the traditional eggs and bacon or a duxelle toast. Another specialty is a cold pressed fruit and vegetable juice prepared every morning.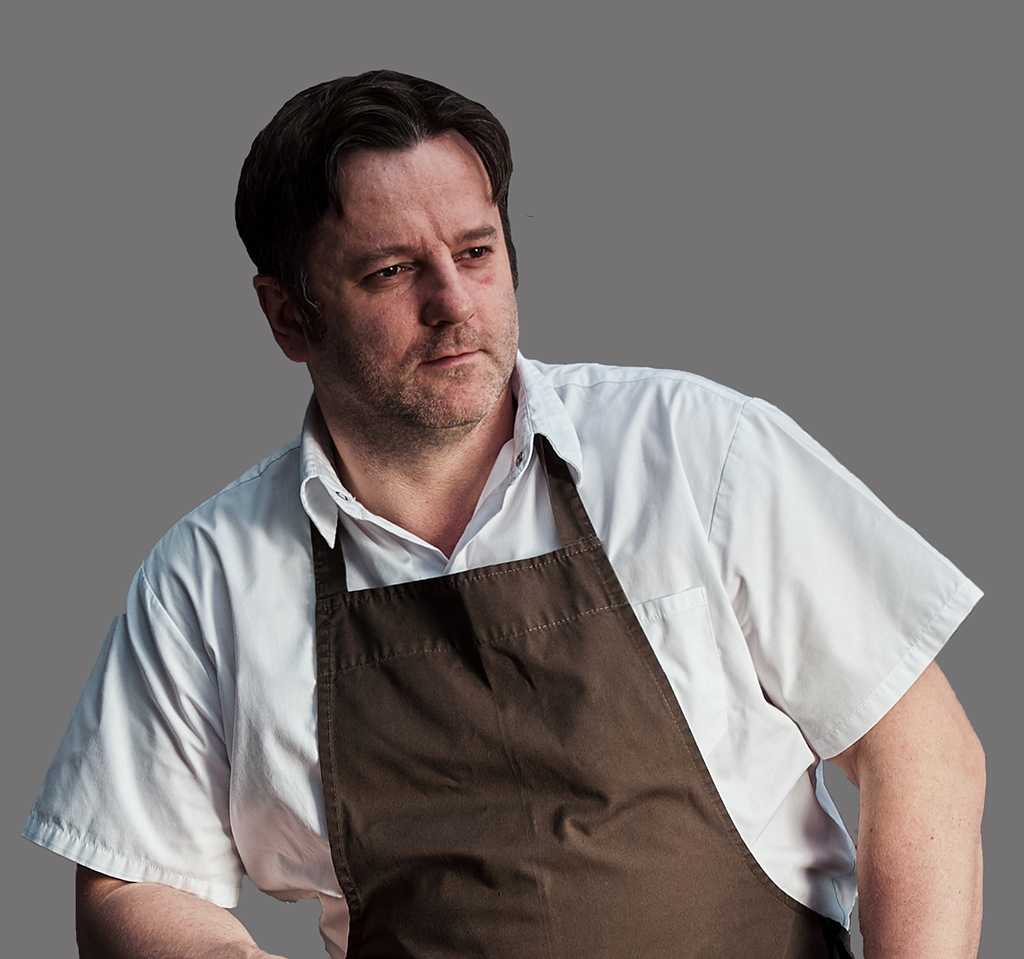 Chef de cuisine - Dariusz Barański
Attended the famous Le Cordon Bleu, which is known for its supreme training. He was an apprentice in various famous restaurants around the world and at least once a year he travels for additional training and inspiration. Dariusz is responsible for the success of Concept 13 Restaurant located in the only luxury shopping mall in Poland – Vitkac. He always concentrated on simplicity and quality. His cooking style is characterised by a careful selection of ingredients. He selects and orders all ingredients by himself and personally pays attention to the freshness of product.