Ristorante Acquario
Elegant interior, modern open kitchen, minimalist menu. Here is a brief description of the Acquario Restaurant, located on the sixth floor of the Monopol Hotel. The glazed walls reveal the extraordinary panorama of Wroclaw's historic city, and the spacious terrace adjacent to the restaurant completes the appeal of the place. The Chef's choice will charm even the most seasoned gourmets and connoisseurs. The monthly changing card is based on seasonal best quality products.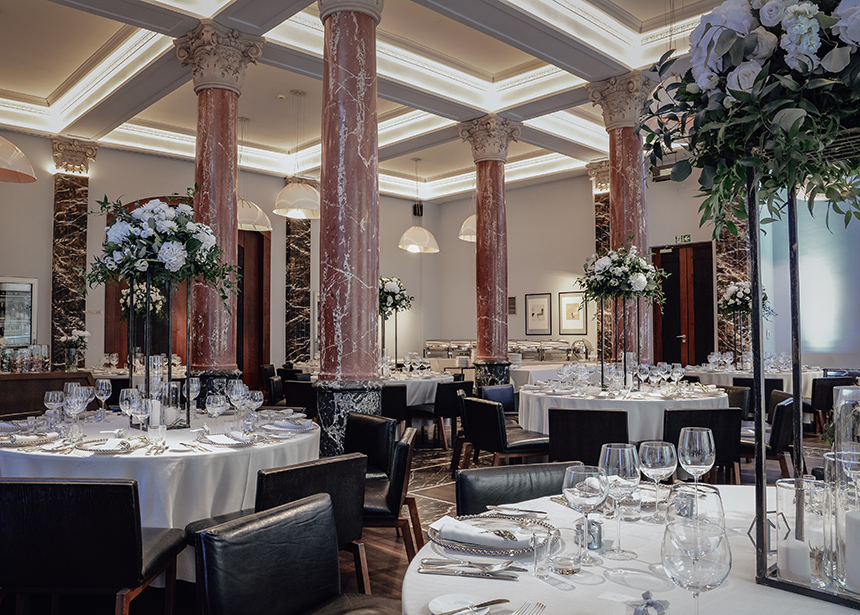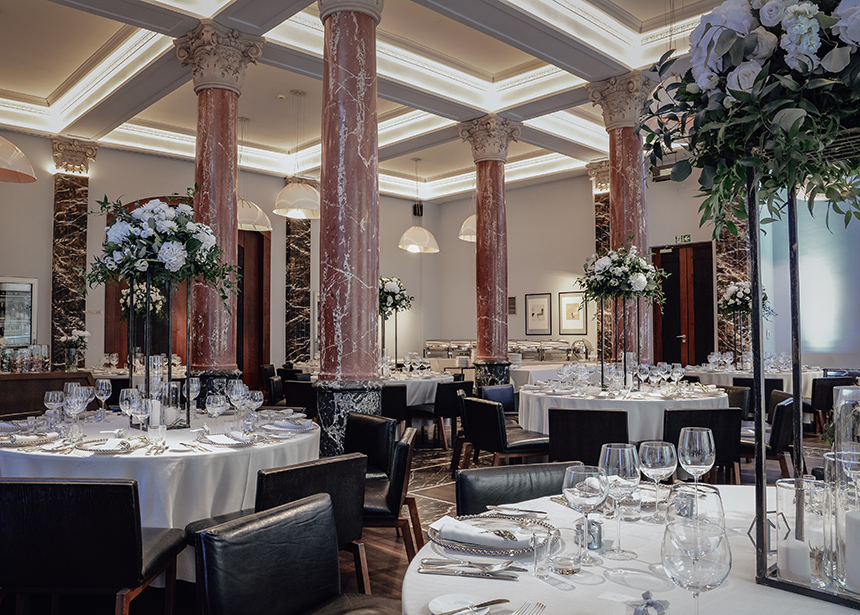 Weddings
Niezwykłe wnętrza Hotelu Monopol to doskonały wybór na organizację przyjęcia weselnego lub ceremonii zaślubin. Wybierając nasz hotel możecie być Państwo pewni, iż profesjonalizm i doświadczenie naszego zespołu zaspokoją Państwa oczekiwania.
Discover more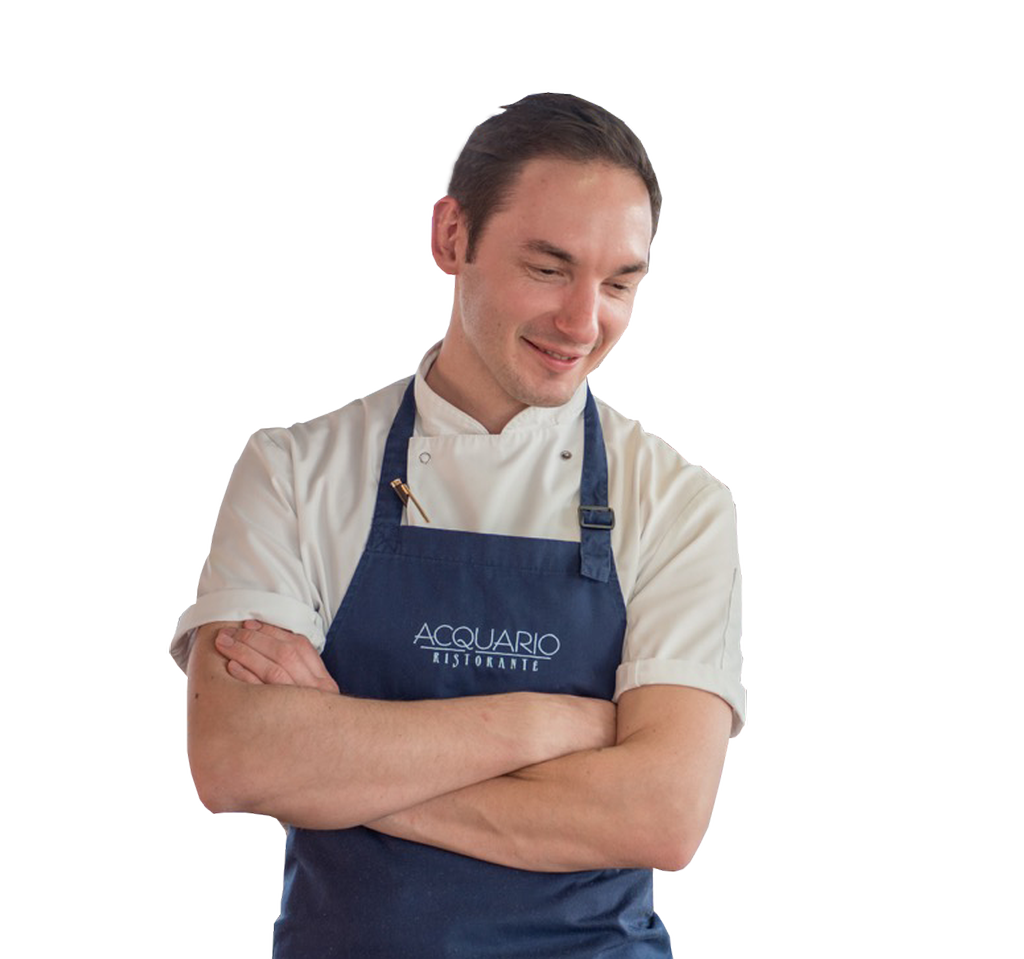 Chef De Cuisine - Mariusz Kozak
His career started at Westminster Kingsway College, where he completed a degree in Professional Chef Diploma. He've been working for 8 years in top London restaurants with Gordon Ramsey ,Chef Marcellin Marc or Chef Monica Galetti. In Poland he continued his experience in the Brasserie Warsaw and Food Art Gallery as a Chef. He's a big fan of French cuisine, mainly for its cooking technique, sophisticated combination of flavors and elegance. He finds his inspiration in everyday things, travel and professional literature. He can't imagine his library without Larousse encyclopedia – he World's Greatest Culinary Encyclopedia.
Menu
Cuisine: European.
The Chef's choice will charm even the most seasoned gourmets and connoisseurs.
check menu
Opening Hours
Mon. - Sun. / 12.00 - 23.00
Mariusz Kozak
His career started at Westminster Kingsway College, where he completed a degree in Professional Chef Diploma.
discover more