Ristorante Cristallo
The elegant restaurant is located in the former courtyard, covered with a huge glass roof. It is worth visiting not only because of the culinary qualities. The impressive steel construction, integrated into the old brick walls, is a bold blend of Silesian tradition with modern trends of architecture. Cristallo offers a wealth of flavors and aromas of Italy. Co-authors of the menu are Italian chefs as well as Polish cooks who gained their skills in the Apennine Peninsula. The menu changes with the seasons. In the spring one will find spring fresh vegetables, in the summer, asparagus and artichokes. In autumn and winter we propose forest and game delicacies. The wide range of Italian wines will delight the most demanding culinary enthusiasts.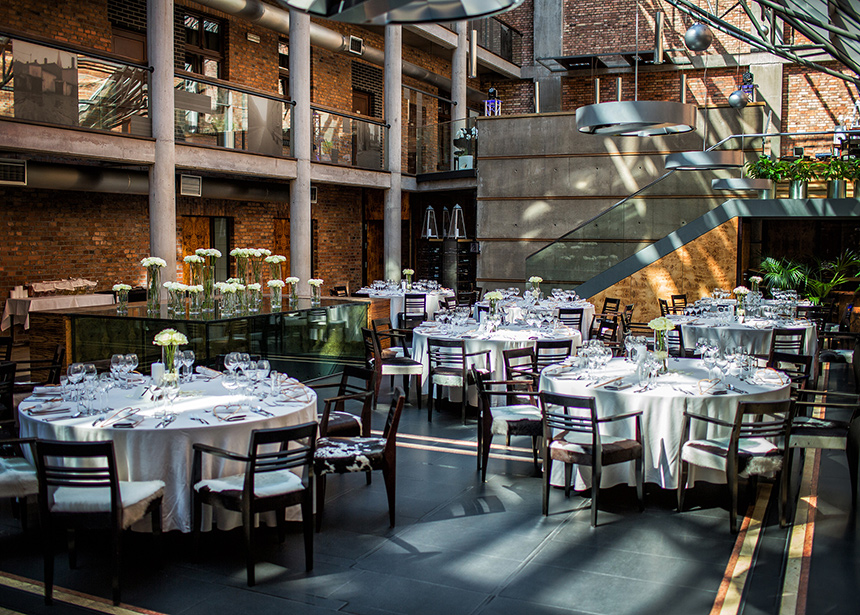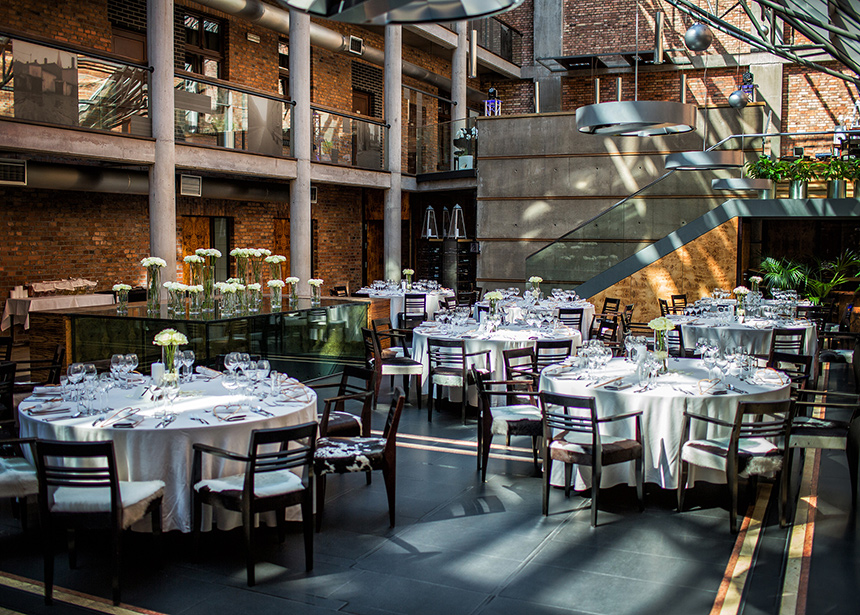 Weddings
The Wedding Day is one of the most important days of your life. We are absolutely delighted to share this experience with you in terms of planning the slightest detail of this exceptional celebration. We organize and manage every event with care to fulfill requests of our clients, working staff is taking care of every detail in the most professional manner.
Odkryj więcej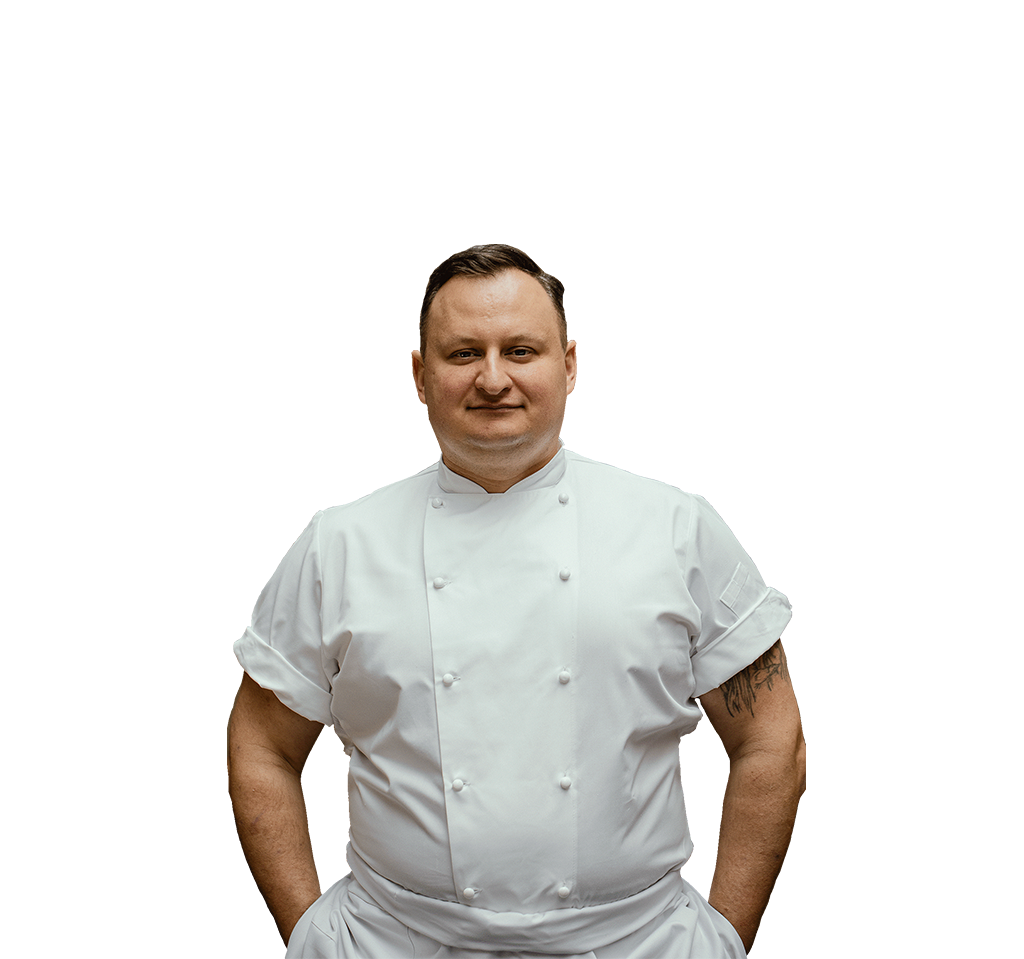 CHEF DE CUISINE - Przemysław Budziński
Has been working as a chef for 15 years. He worked abroad in 4 and 5 star hotels. In Poland he worked with the best chefs, improving his culinary skills. He worked, among others, with Wojciech Modest Amaro, Krzysztof Rabek and Dariusz Barański. The latter influenced him in a special way. Winner of two chef's hats of the Gault & Milau yellow guide. Winner of the "Wine & Food Noble Night" culinary competition. His second hobby is confectionery. In the kitchen he appreciates high quality products, various culinary techniques.
Menu
Cuisine: continental.
The menu changes with the seasons. In the spring one will find spring fresh vegetables, in the summer, asparagus and artichokes. In autumn and winter we propose forest and game delicacies.
check menu
Opening Hours
Mon. - Fri. / 12.00 - 22.00
Sat. - Sun. / 12.00 - 21.00
Przemysław Budziński
Has been working as a chef for 15 years. He worked abroad in 4 and 5 star hotels.
discover more