Rybki Nove Grill Restaurant
In summer, we invite our customers to the Sky Bar and Rybki Nove Grill Restaurant situated on the top floors of the hotel. Rybki Nove Grill Restaurant, situated on other side of the hotel's building, on the fifth floor, offers a unique panorama of Cracow's historic towers and rooftops. A nice and quite place for late lunch and dinner.
It is possible to reserve the restaurant for private events: birthdays, family functions, weddings, conferences and business events. Please contact for more information:
trzy-rybki@hotel.com.pl
Please note that Rybki Nove Grill Restaurant Menu is served only on fifth floor.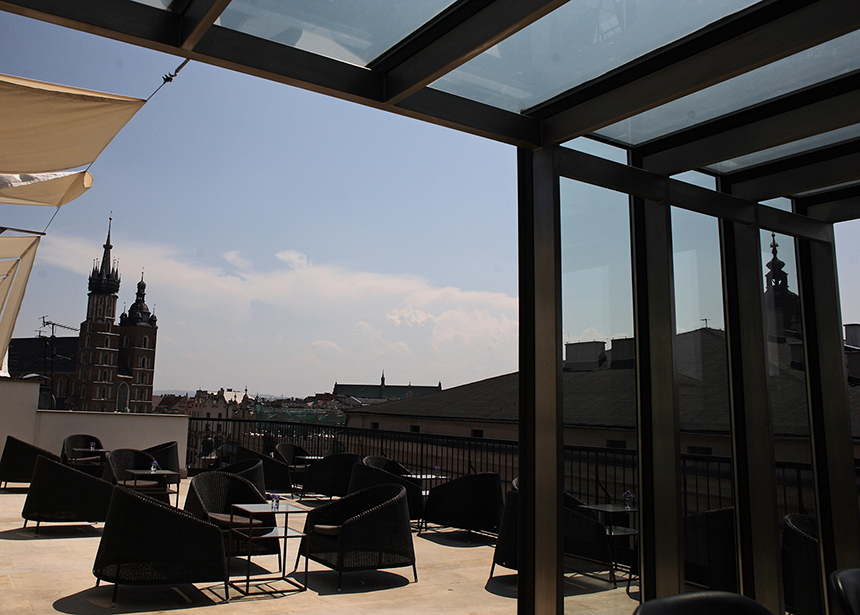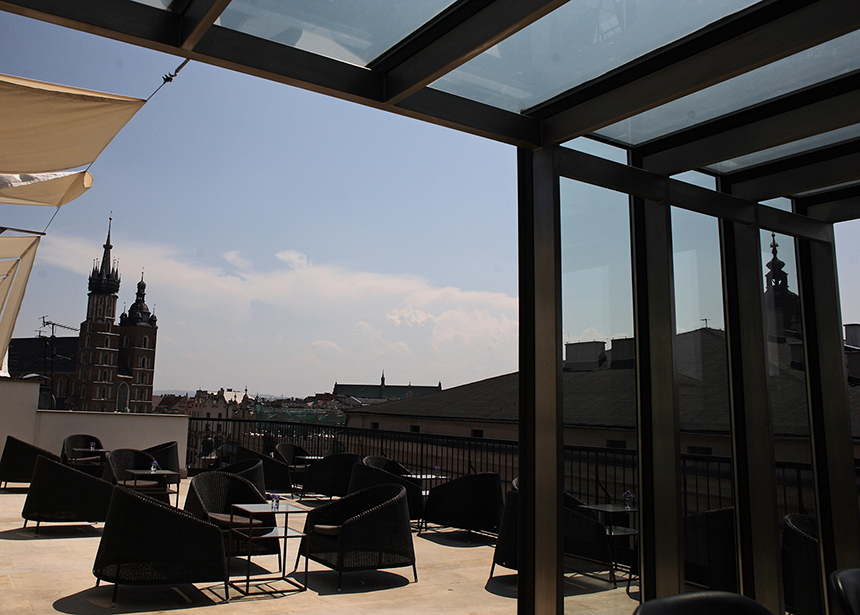 Sky Bar
Sky Bar with it's own roof terrace, situated on the sixth floor of the hotel, offers a outstanding view of St.Mary's Church and the Cloth Hall on the main market square. This is a place well-know for atmosphere, unique and ideal for a drink with a beautiful scenography.
Discover more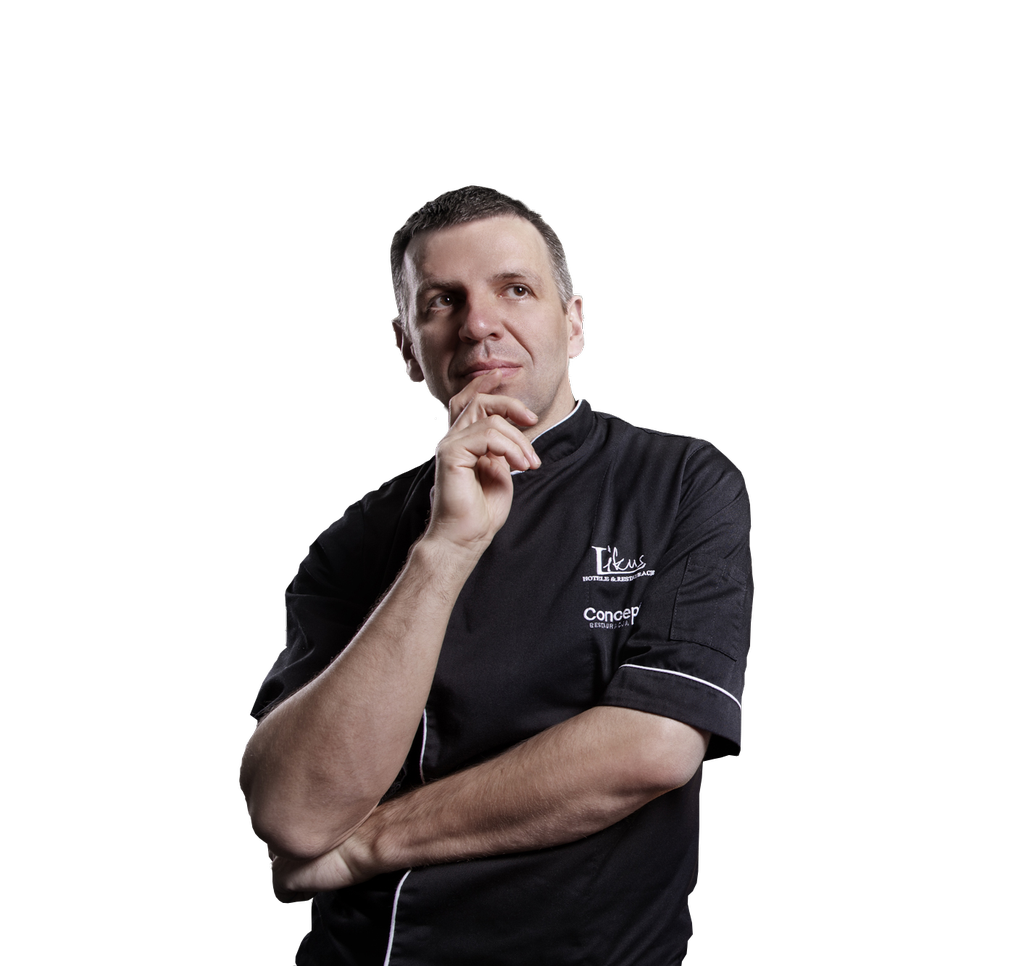 Chef de Cuisine - Krzysztof Żurek
Born in Krakow. A trained and passionate chef. He belongs to the generation that changed the way of thinking of polish gastronomy. He began the adventure with modern cuisine in Restaurant Pod Różą where he had the opportunity to work with Alfredo Chiocchetti – his guide and master. He acquired his knowledge in many renowned restaurants in the entire country among others at Restaurant Concept in Warsaw, Monopol Katowice, Concept 13 in Warsaw's VITKAC and Monopol Wrocław. He also trained outside of Poland alongside the best chefs in the world, in Pichler Bolsano, Al Bersagliere Mantua and Onice Florence. All highly recommended by the Michelin guide. He appreciates the diversity and quality of Italian produce, he likes to provoke by bold combinations of flavors which he continously discovers.
Menu
Cuisine: Polish modern.
Delights with its modern kitchen and grill.

Opening Hours
Restaurant | It is possible to reserve the restaurant for private events
Sky Bar | Mon. - Sun. / 12.00 - 23.00
Krzysztof Żurek
He belongs to the generation that changed the way of thinking of polish gastronomy.
discover more